Grassform Plant Hire is pleased to announce the purchase of five new tractors, as well as a hydraseeder, grass harrow and two new trailers. The new machinery has been acquired by Grassform to update their existing fleet and give them the edge over their competitors.
New to this fleet is a John Deere 6430 tractor, two Holland 4020 tractors and two Holland 4030 tractors. These are all available as self drive or operated plant, with Grassform's experienced staff available to offer advice and operate the machinery.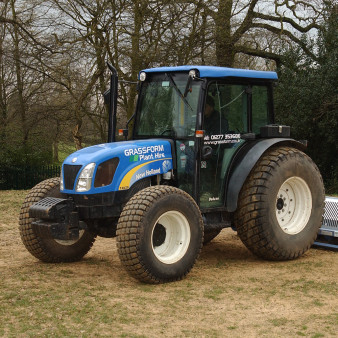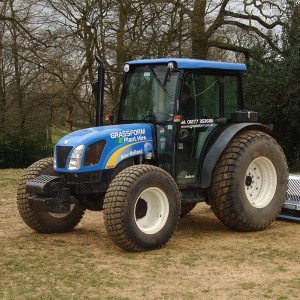 Mark Dunning, Company Director at Grassform, comments: "We are committed to providing our clients with high quality equipment and delivering a reliable and professional service. Our reputation speaks for itself and our experienced and knowledgeable team is always available to provide expert advice, whenever our clients need it."
As well as supplying high quality equipment, Grassform also supplies and installs a range of grass reinforcement products, ground protection boards, land drainage systems and natural grass sports surfaces.
Grassform's reputation for providing quality equipment has secured them an impressive client portfolio which includes many major sporting bodies and large public and private schools as well as the farming community, production companies and local councils.