Awards
We are extremely proud to have received the Event Production Award for Best Trackway Supplier 2018. This is a tremendous achievement by our staff and crews and a real acknowledgement of the hard work and dedication put in over the last 12 months.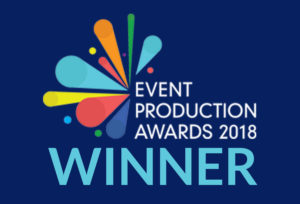 Accreditations
Over the years we have consistently strived to provide a high quality service, backed up by the highest standards in the industry, including health, safety and environmental practices.
Here at Grassform we take health and safety very seriously, this is reflected in the accreditations that we have achieved and associations that we are recognised members of. Only those who consistently provide services that incorporate high standards of work will be awarded them and we are proud to share with you what we have attained so far. Not only are these impressive for us but they are also guarantees that the service that we provide for you is backed up by the most up-to-date practices and standards. Both on our site and our client's sites, health and safety is our central concern.
The Accreditations/Associations we are a part of include: