Semi-permanent mesh car parks for additional visitors during the busy season.
Grassform has just finished installing a new semi-permenant car park for a number of local Churches and authorities, to help with increased visitors during the Christmas period.  These solutions are great for creating more parking space and freeing up room around site. They will not only strengthen and protect the existing ground, but also encourage grass to grow.
The great thing about these systems is you can allow the grass to overgrow them, keeping the lovely green aesthetic surroundings, but with the tough and resilient car park structure underneath. They are also very quick to install and on this occasion we laid over 500 square metres in just 2 hours. They can be used for just a few days or left in for a number of years!
This will now free up congestion around the building while providing more parking space options for the festive and local visitors.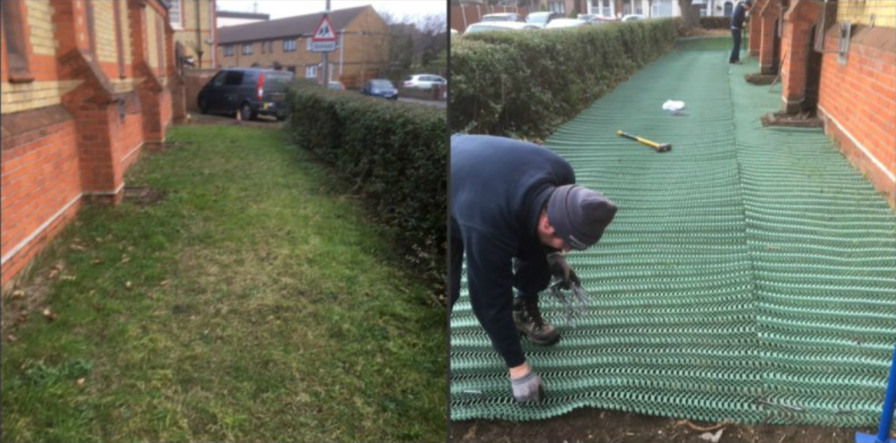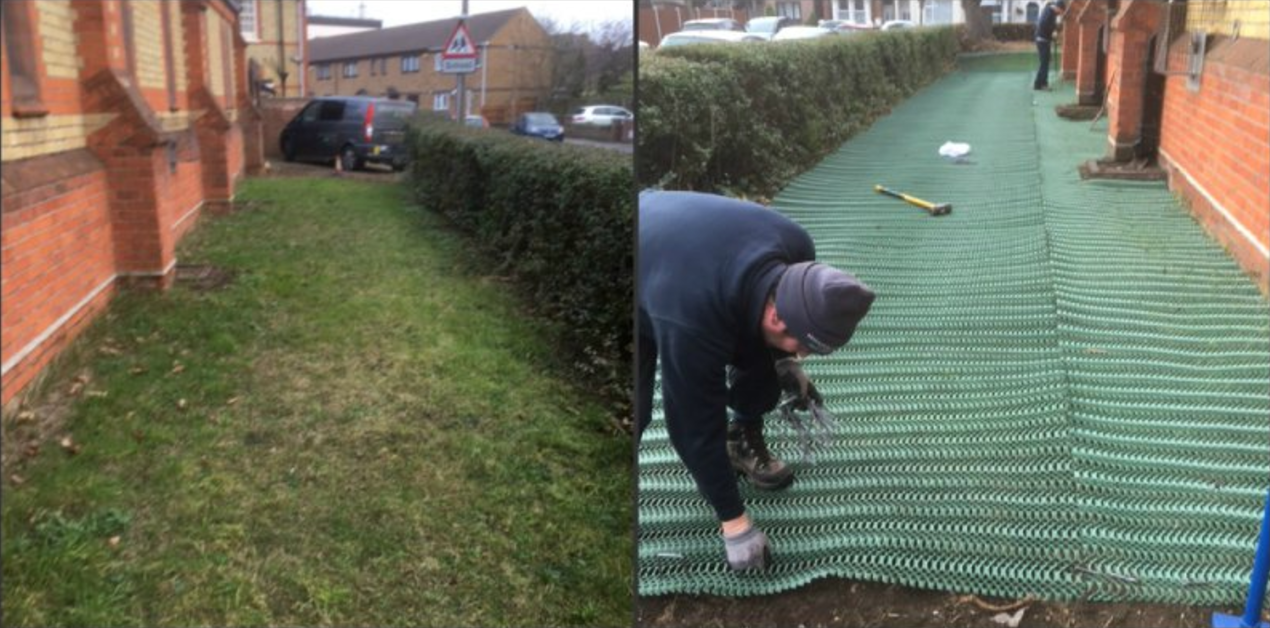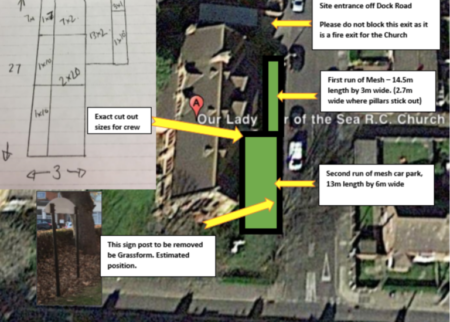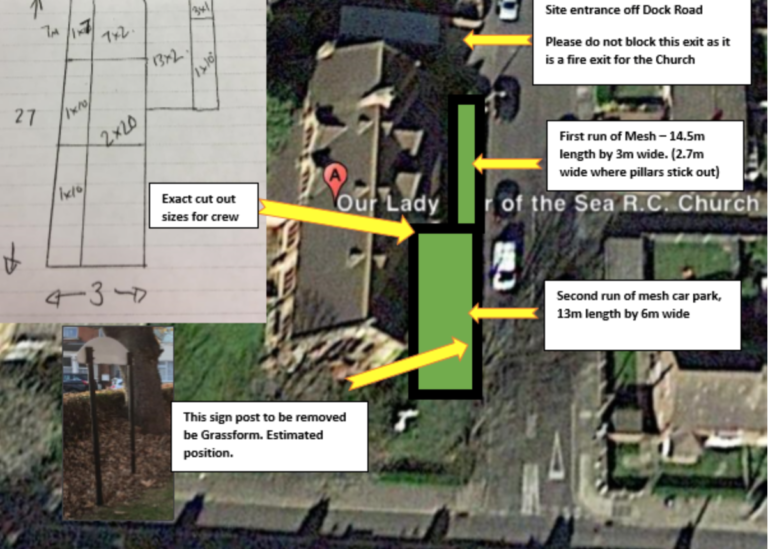 If you would like us to look at providing a similar solution for you in the future then please don't hesitate in contacting our team as it will be our pleasure to assist you!