2000 square metres of trackway hire, compound areas, crane pads, temporary haul roads and more, all installed in only one day!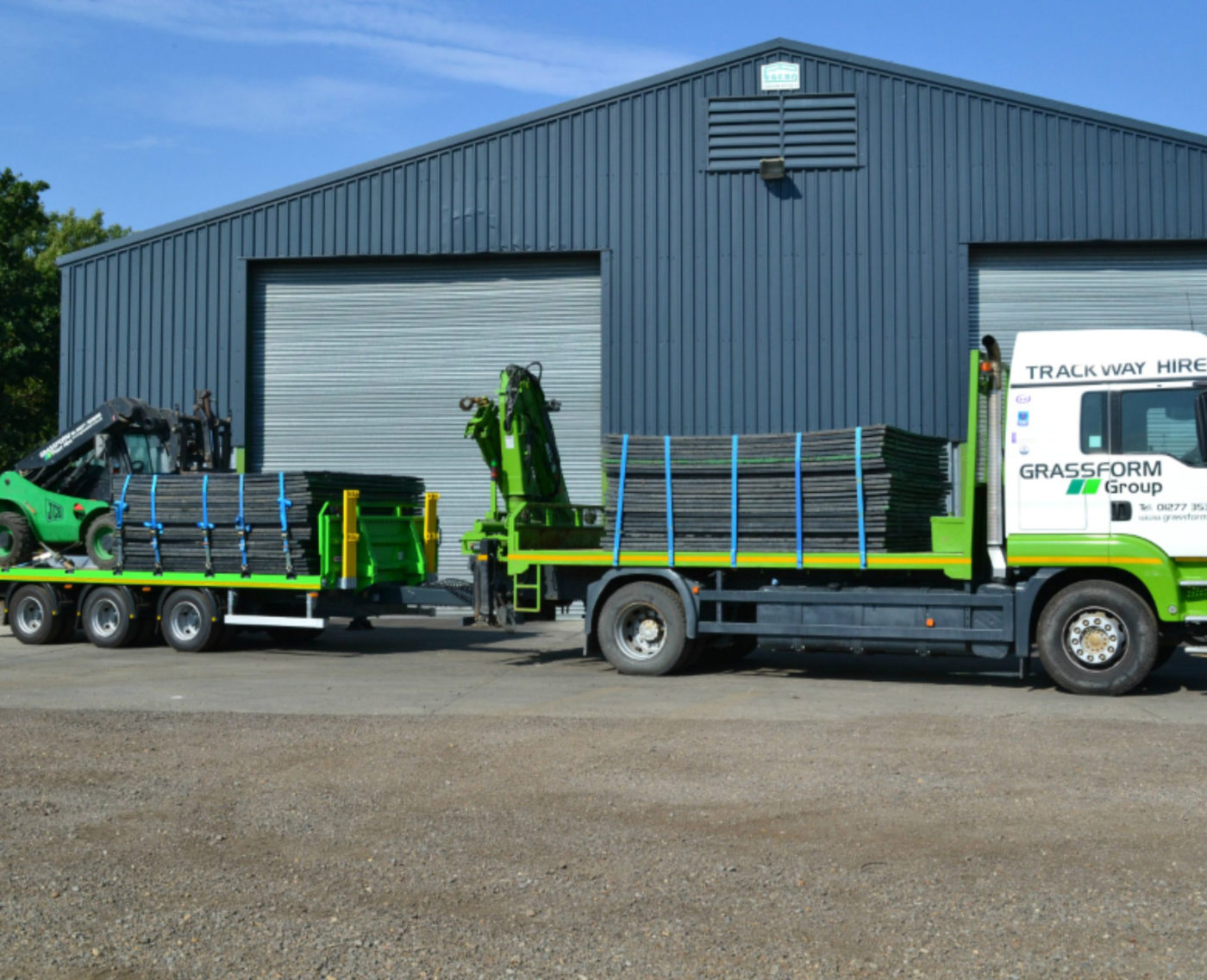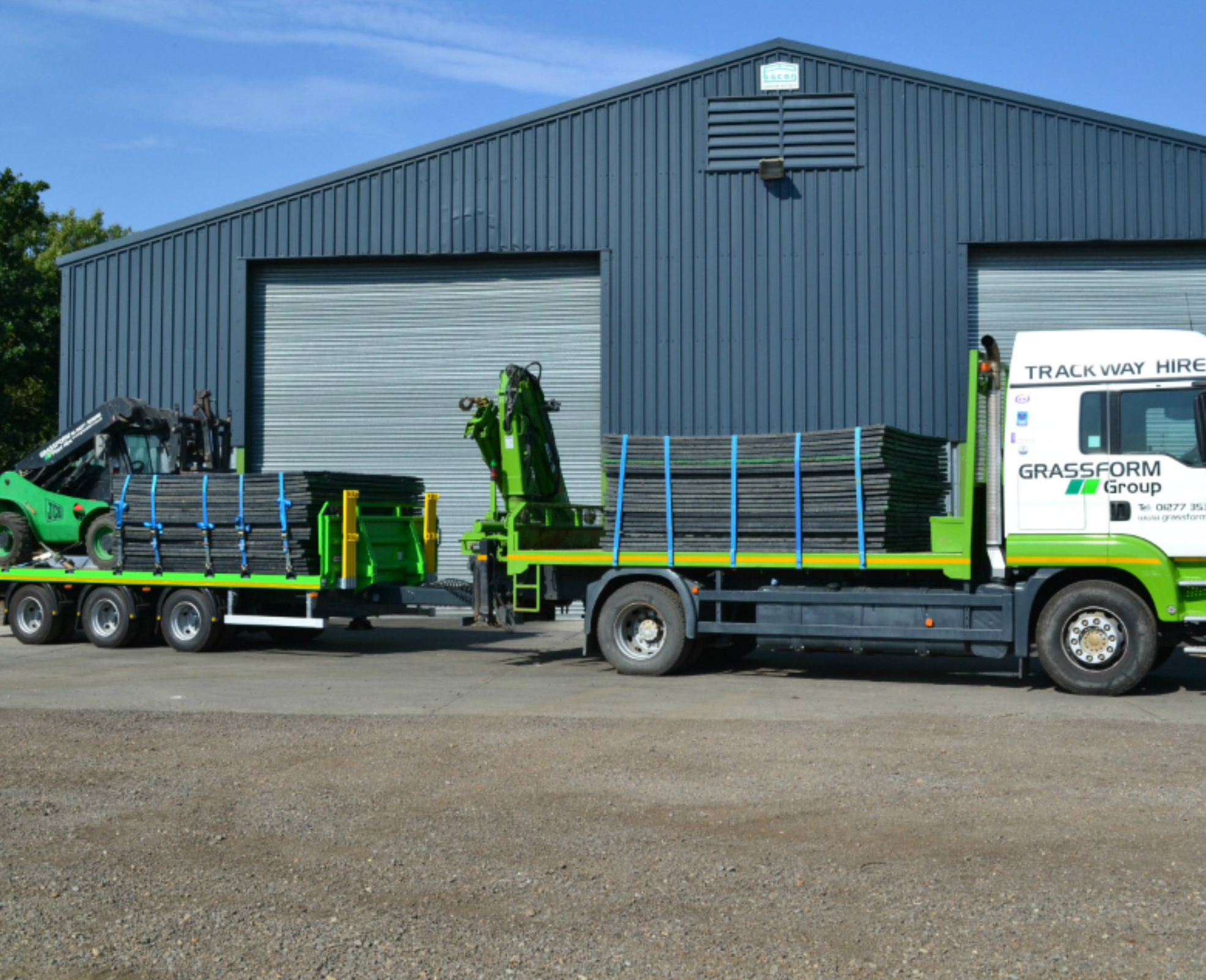 Grassform Group has recently finished kitting out another huge solar farm in Warwickshire with our robust Trackway solutions.
Providing over 2000 square meters in compound areas, along with temporary haul roads, passing bays, turning areas and crane pads, we have enabled the client to get around this open grass field with safety for the next 8-10 weeks. The compound areas are perfect for all welfare and storage as well as unloading areas, where the haul roads will provide great access for all construction traffic in and around the site.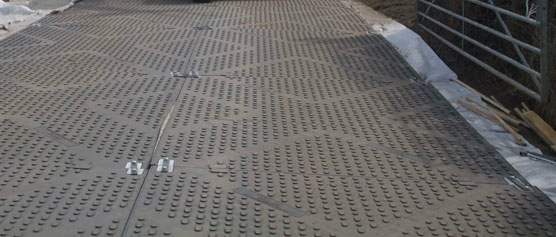 This will enable the Solar Farm to be constructed at very quick speeds but most importantly keep all the traffic moving and safe!
The best part is the entire access solution only took one full day to install and be ready for use by the client, making it a rapid solution and much more cost effective than using stone roads as well as more environmentally friendly.
If you are considering a project in an open field or remote location that may require ground protection to disperse heavy loads efficiently and protect the surface, then please do not hesitate to get in touch with the expert team at Grassform today to discuss our trackway hire and other products. We will be sure to provide you with a safe, robust and efficient access solution!