It's also great for walkways, decking and steps.
This garage had the standard concrete flooring that you see in most garages, this can crack over time leaving broken concrete and dust which is walked into the house and makes for a very unattractive area in the garage itself. By using Checkerlok not only are you protecting the ground, but you are also eliminating the concrete dust walk-off.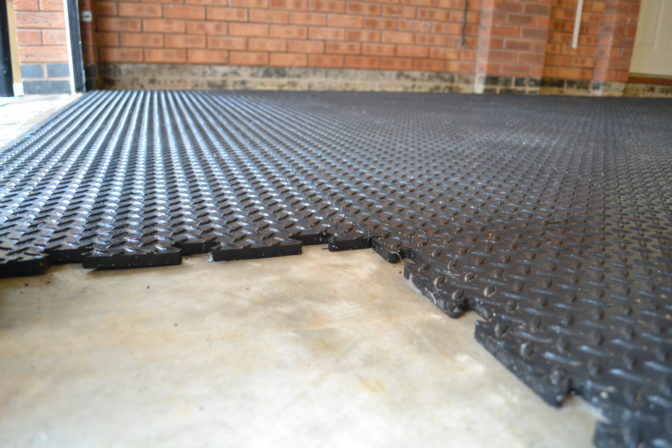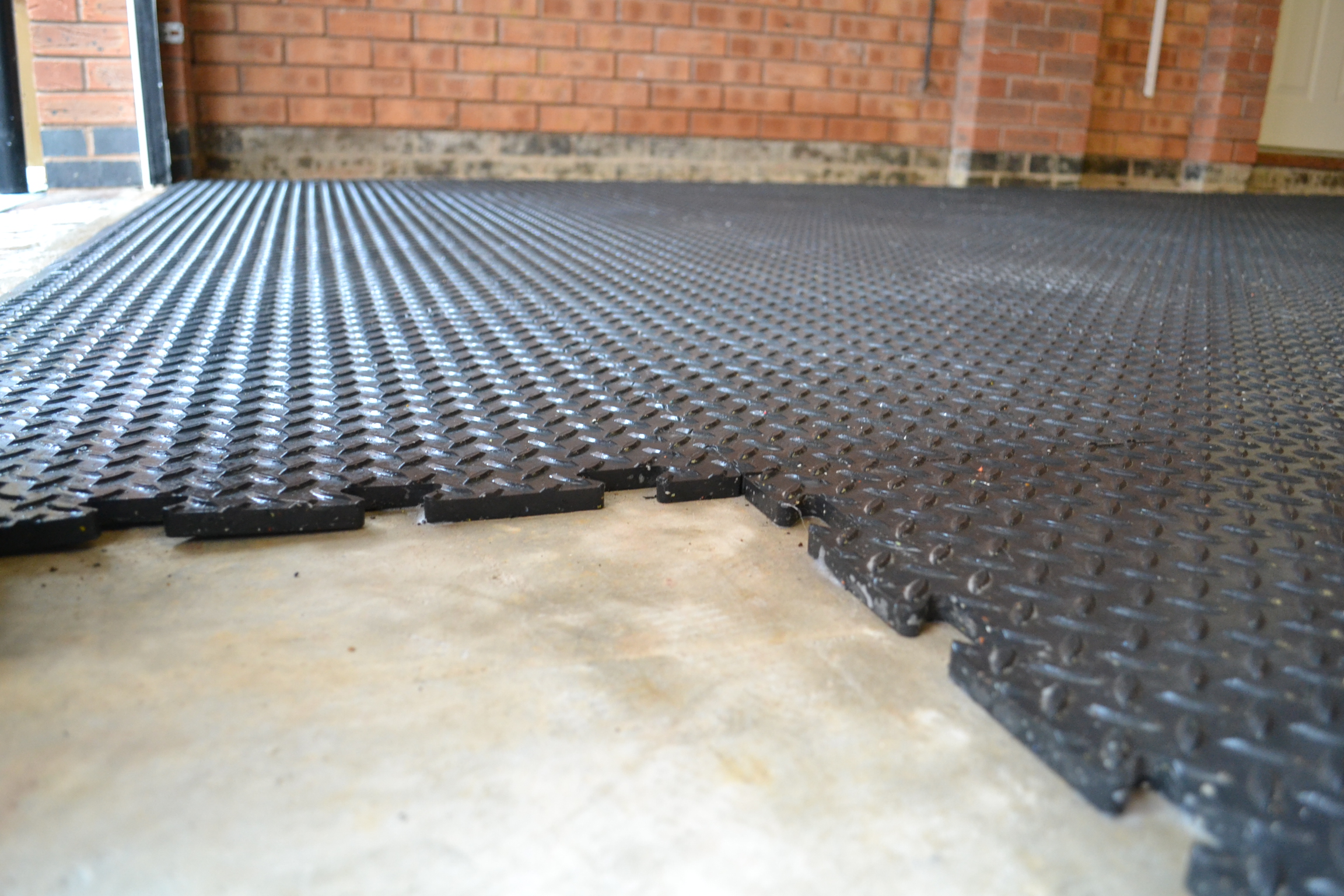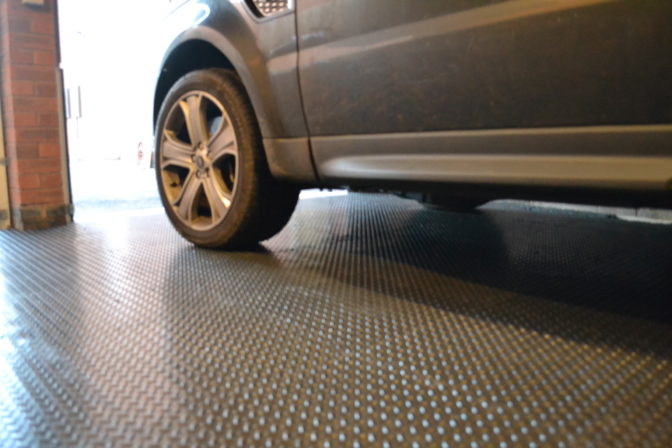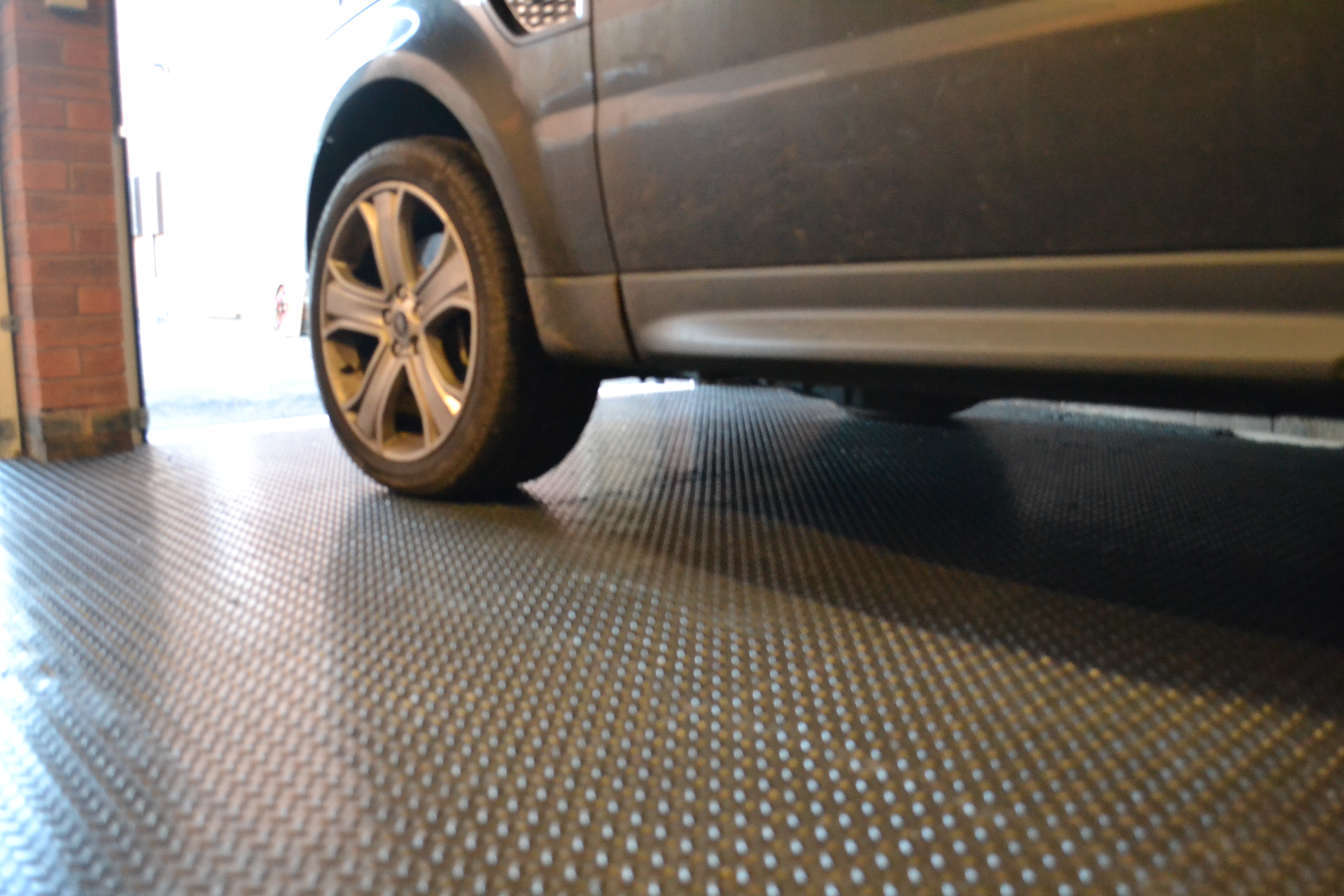 Checkerlok is a polyurethane and rubber mix mat that is suitable for numerous applications. It can be used in Garages, workshops, sheds, home office, stables, tack rooms, and any areas of high pedestrian or vehicular use. It is also an all-weather product so can easily be used outside to provide walkways or protection to finished surfaces. In this application on an integral garage the concrete floor had surface cracks and the client wanted something to cover the floor yet improve the appearance.
Our fitters laid this floor in less than 3 hours including putting the contents of the garage back in place. The Checkerloc system comes in a standard black that we hold in our warehouse available for immediate dispatch. Other colours are available, but minimum order amounts and lead times may apply (price on application) depending on colour requested. Checkerlok is easy to clean and can be installed to virtually any dimension with a seamless finish. Ramp sections are available for openings and doorways to provide trip free access with tiles easy to cut when matching up against walls, steps or obstructions.