The event which was attended by The Queen and other members of the Royal Family, who joined hundreds of Gurkhas marking the regiment's 200 years of service to the British Crown.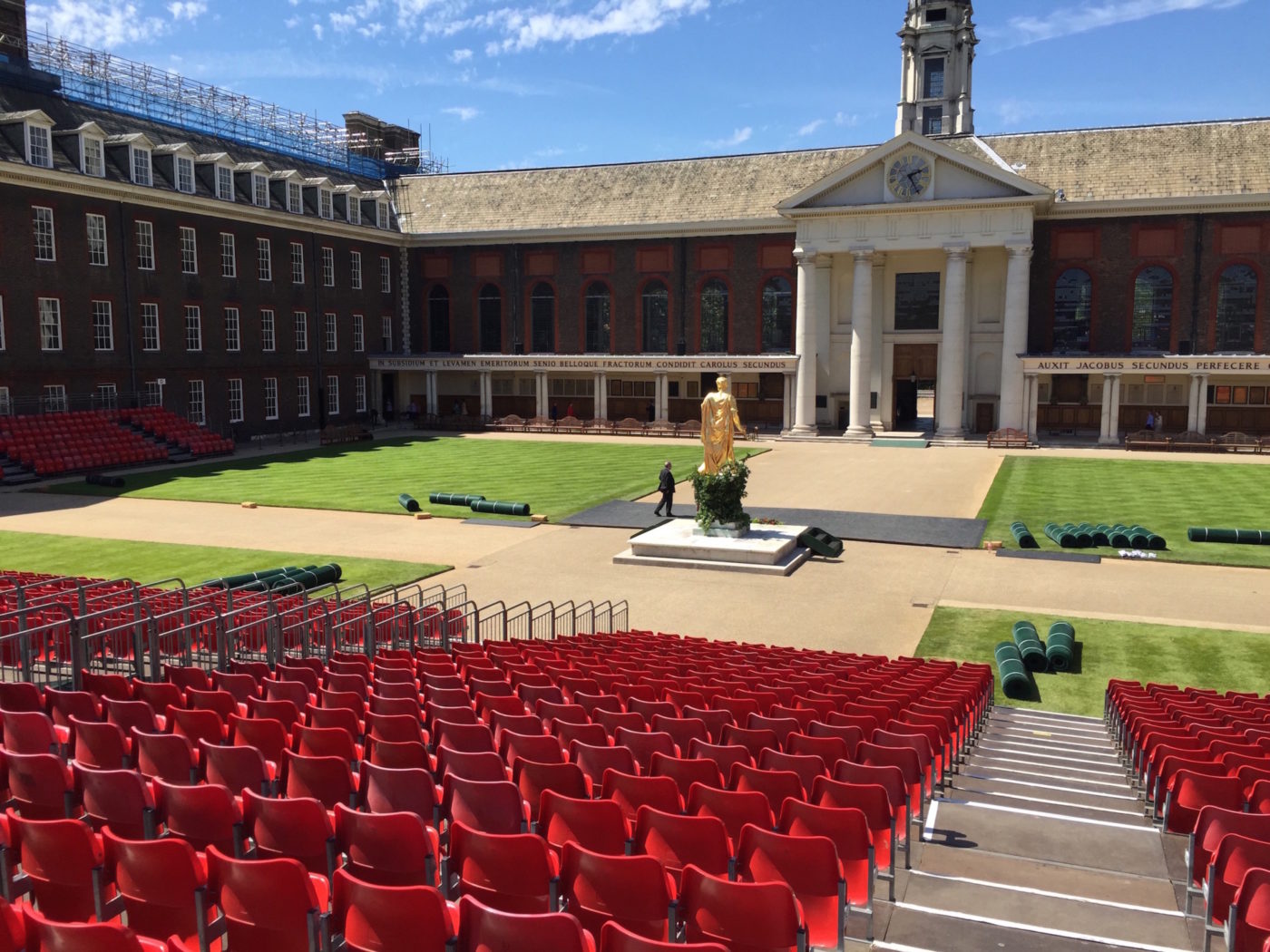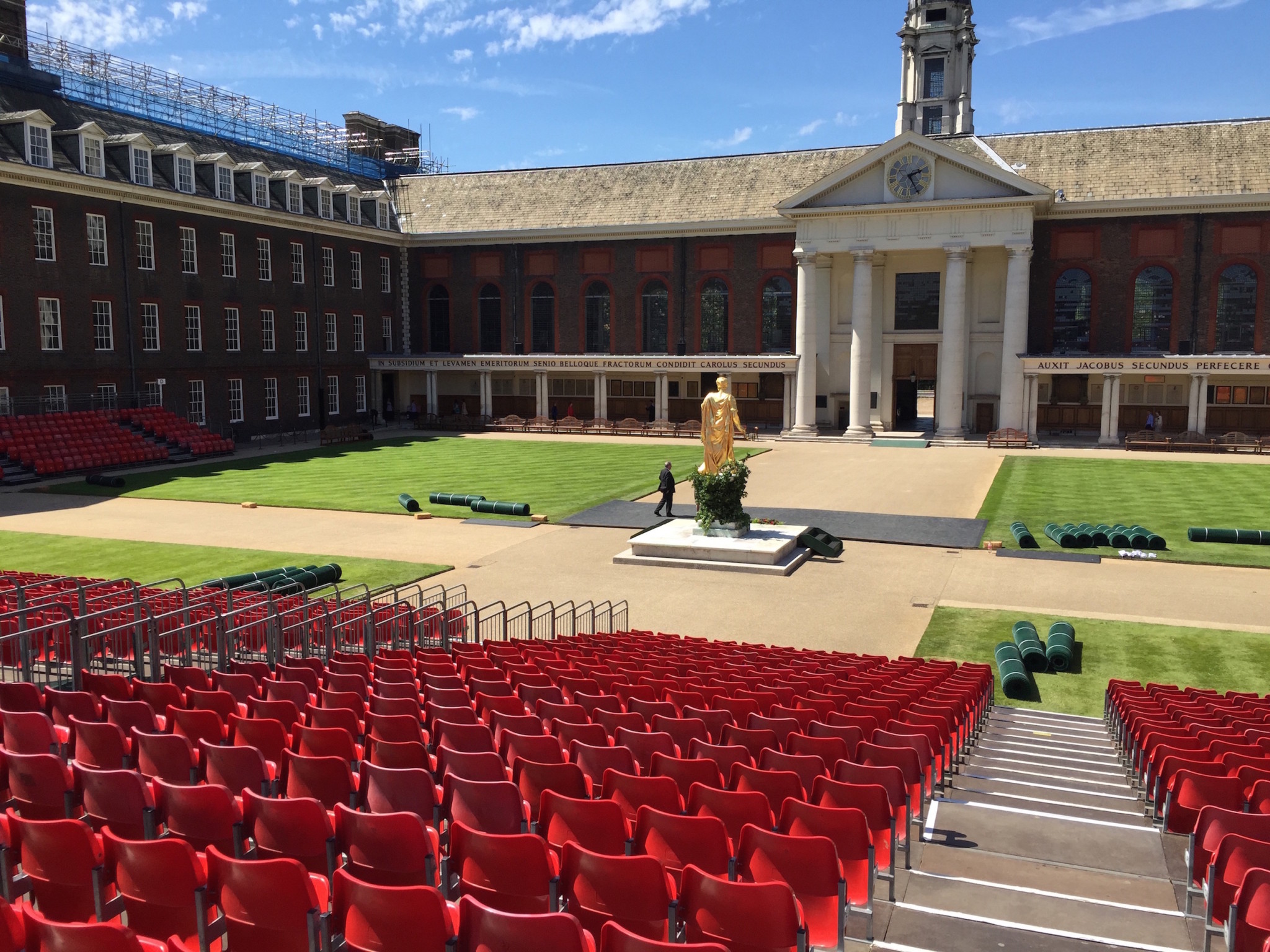 The event, in the grounds of the Royal Hospital Chelsea in London, is the highlight of a year of celebrations marking the anniversary. The evening featured battle re-enactments and musical performances by the Band of the Brigade of Gurkhas. With this amount of activity, Grassform Group were chosen to supply and install ground protection mesh to over 3000m2 of pristine lawns to protect the grassed surfaces in a tight timescale. With the Founders Day parade the day before the Gurkhas event, Grassform's installation team had very limited time to install the ground protection mesh to pass the Queen's Inspection.
The Queen was accompanied by Prince Philip, while Prince Charles – Colonel-in-Chief of the Royal Gurkha Rifles – and Prince Harry, who lived with a Gurkha battalion in Afghanistan – also attended the event. The Sultan of Brunei was among the other dignitaries invited to the Gurkha 200 pageant. Which was organised by the Gurkha Welfare Trust, this gives financial and medical support to former servicemen and their families.  1,400 VIP guests watched the open-air event, which chronicled 200 years of Gurkha service with the "story of the Gurkha soldier". It was narrated by historian Dan Snow and actress Joanna Lumley, who campaigned to allow Gurkhas settlement rights in the UK in 2009.
Colonel William Shuttlewood, director of the Gurkha Welfare Trust, said:
"The event raises funds not only in support of Gurkha veterans and their families in need and distress, but also to help them rebuild their communities after Nepal's recent devastating earthquakes."
The grass protection mesh was left on the lawns after the Gurkha's celebrations to further protect the grass from a series of summer concerts organised by the Royal Hospital. After the concerts, Grassform Group's installation team returned to site to remove the mesh from the lawns and store the mesh for other uses within the grounds of the Hospital. The Royal Hospital ground staff were especially relieved once the mesh had been removed from the lawns as no damage was evident. They were extremely surprised and complementary with the condition of the lawns; given the amount of traffic over the lawns during this period.
Head of Grounds had to say: "Grassform's knowledge of product,  install teams are superb, able to adapt and adjust to meet tight timescales and nothing was too much trouble, we would recommend them to any potential customer, their prices are also very competitive". Grassform Group's Contract Director, Simon Dunning, said:
" This install given the time scales, logistics and the client was a challenge but the team at Grassform took it in their stride and all concerned worked towards one aim, 'Professional install, quality product, value for money, happy customer", which we achieved.