We are all aware of how important it is to have available space for vehicle parking. If you aren't able to offer permanent parking areas, we have a number of different product options for temporary and semi-permanent areas.
Permeable Pavers, Plastic Paving Grids
Whether you need a car park for a year or many more we can provide a solution for you.
Ranging from plastic paving grids to permeable paving, our products are specifically engineered to stabilise the ground and provide durable ground protection.
All our paving grids are designed to improve water drainage and prevent erosion, plus they are made from 100% recycled plastic. As a result, our products are a more environmentally sustainable alternative to asphalt or other types of concrete paving.
Suitable for a Range of Applications
Our Permeable Grid System is suitable for use at:
Schools
Hospitals
Shopping centres
Domestic driveways and more
In addition, the manufacturing materials used are non-slip, crack resistant and weather proof.
The product offering is reinforced by a full delivery and installation service from our team of fully qualified experts.
---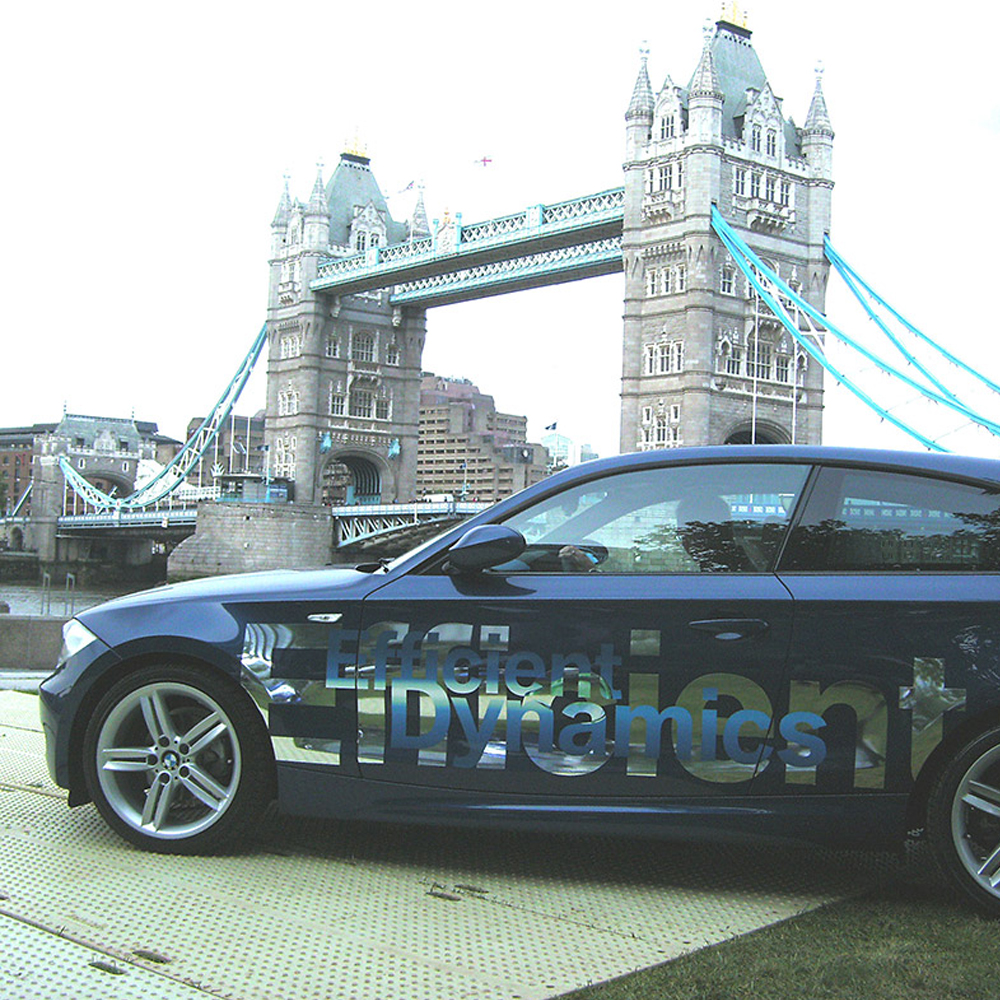 Service Spotlight:
Festivals and Outdoor Events
When holding a large, outdoor event, such as a music festival or concert, suitable car parking is often the biggest issue facing the organisers. Heavy vehicles can cause lasting damage to terrain and combined with the unpredictable nature of British weather, this can result in dangerous conditions in temporary car parks. Adequate ground protection is essential to prevent the ground being churned up and resulting in a staggered flow of the vehicles. Grassform specialises in a variety of ground protection solutions which are ideal for temporary and semi permanent car parks. One of our solutions is Trakmat. These are a high quality heavy duty ground reinforcement mat which can withstand up to 30 tonnes axle load and up to 350 tonnes/metre squared. These figures make this a perfect choice for any event which requires parking for heavy vehicles, such as van and small lorries carrying stage equipment.
---
Service Spotlight:
School Car Parks
Many schools increase in size over the years and with this increase comes the necessity for an increased number of parking spaces. Some educational establishments are able to convert an area of a playing field into a semi permanent car park, however, it is important to consider the ground protection needs to stop damage to important outdoor space. Grass reinforcement solutions, such as Grassproteca Mesh, provide stabilisation and reinforcement, perfect for pedestrian and light vehicle use, such as overflow car parks.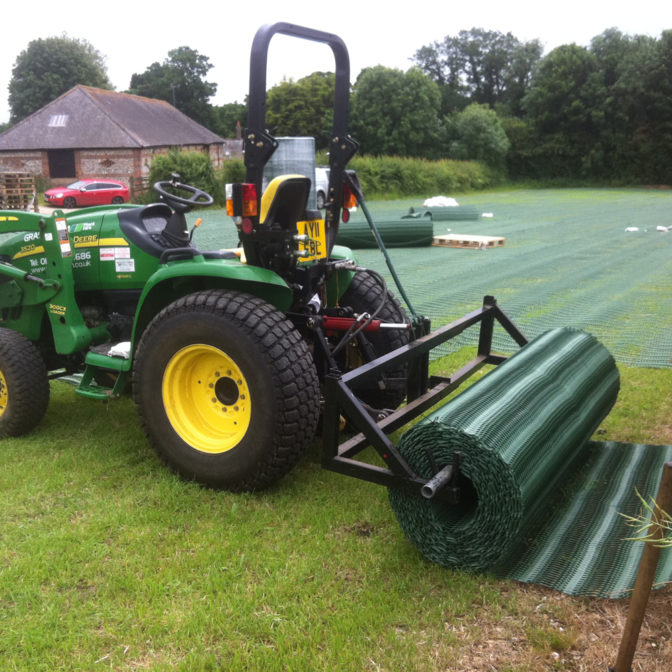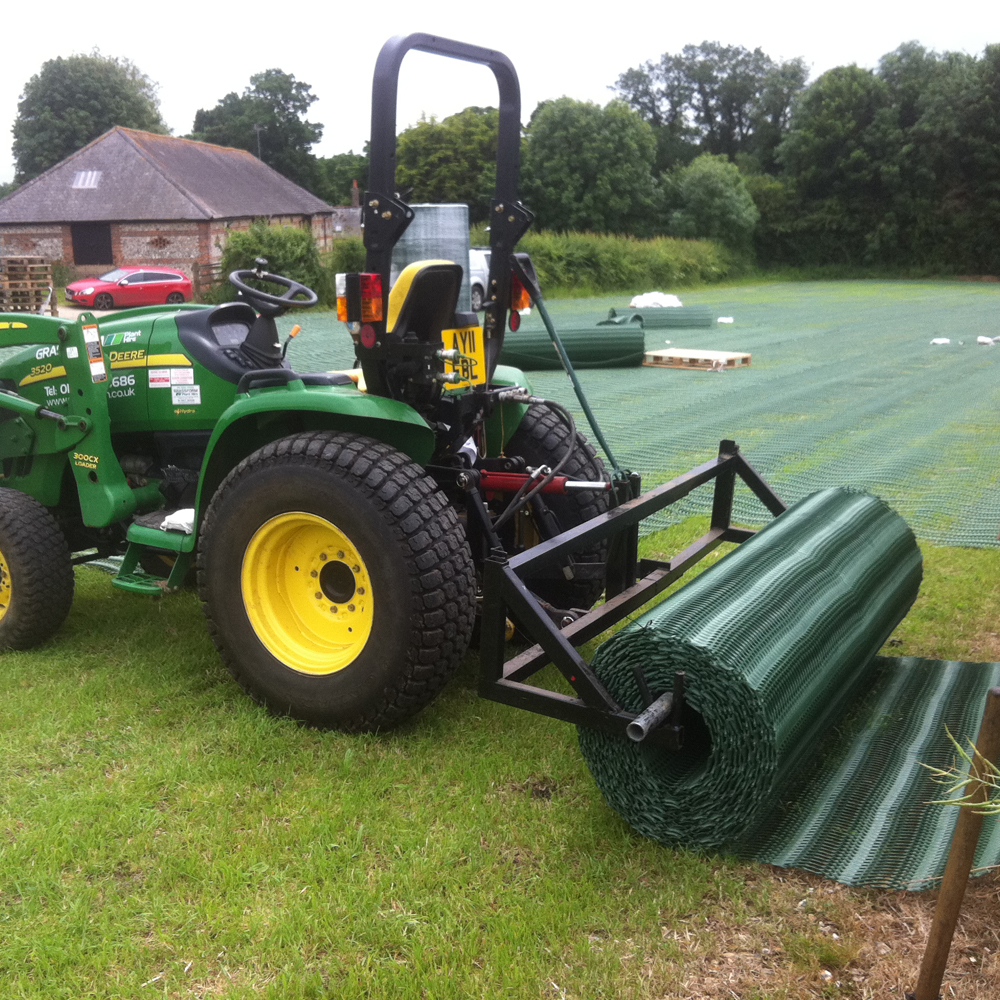 ---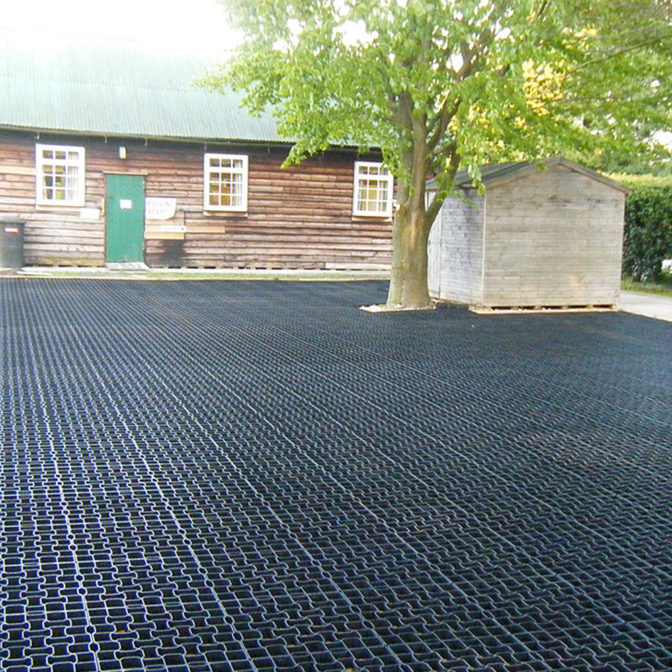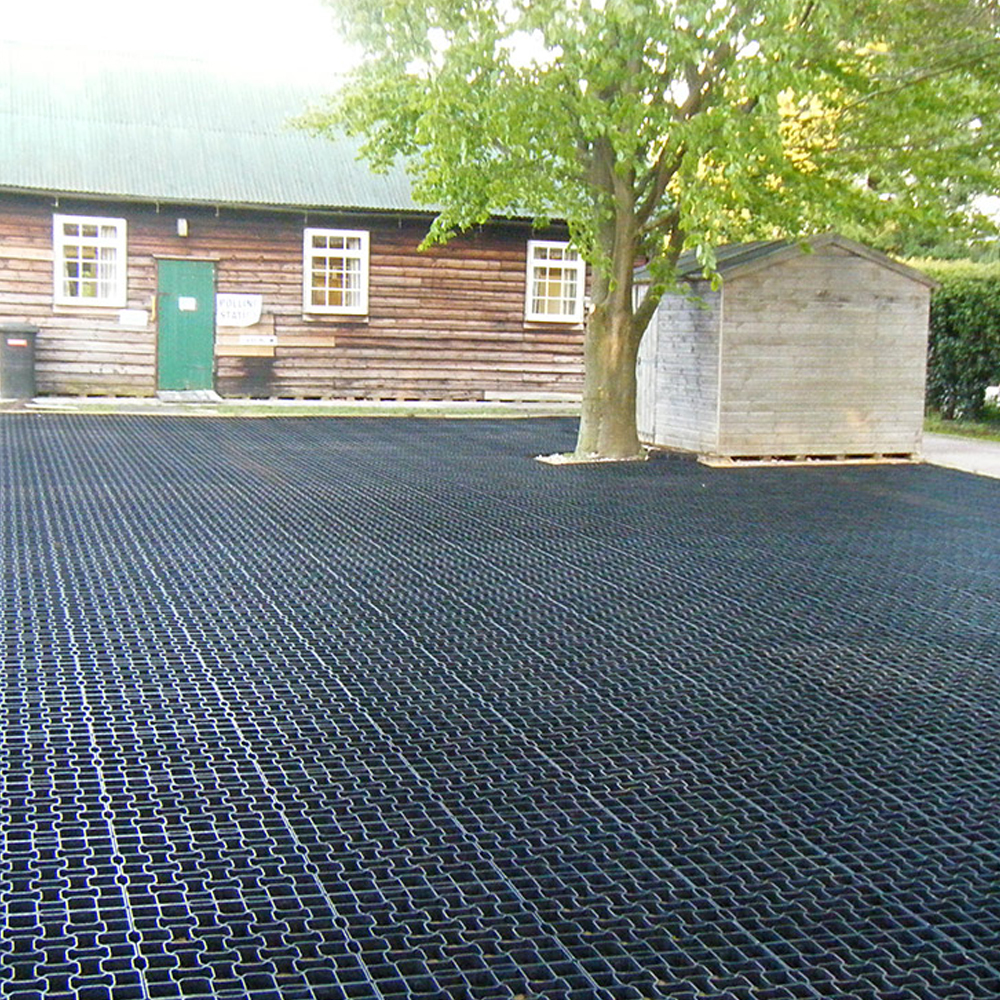 Service Spotlight:
Heavy Duty Car Parks
Whether it's a driveway or a full car park, our grids are the perfect solution for a self-draining, natural looking area which can take loads of up to 35 tonnes. These grids can be backfilled with gravel, which means that you get the gravel look without the migration of material on public footpaths and other areas. They can also be backfilled with a sand/soil mix to enable grass growth from the grid itself giving you that natural finish. As these grids allow a 'self-permeable' area, they are SUDS compliant meaning that councils are much more likely to grant planning permission as they reduce the water run-off into the public drainage systems.